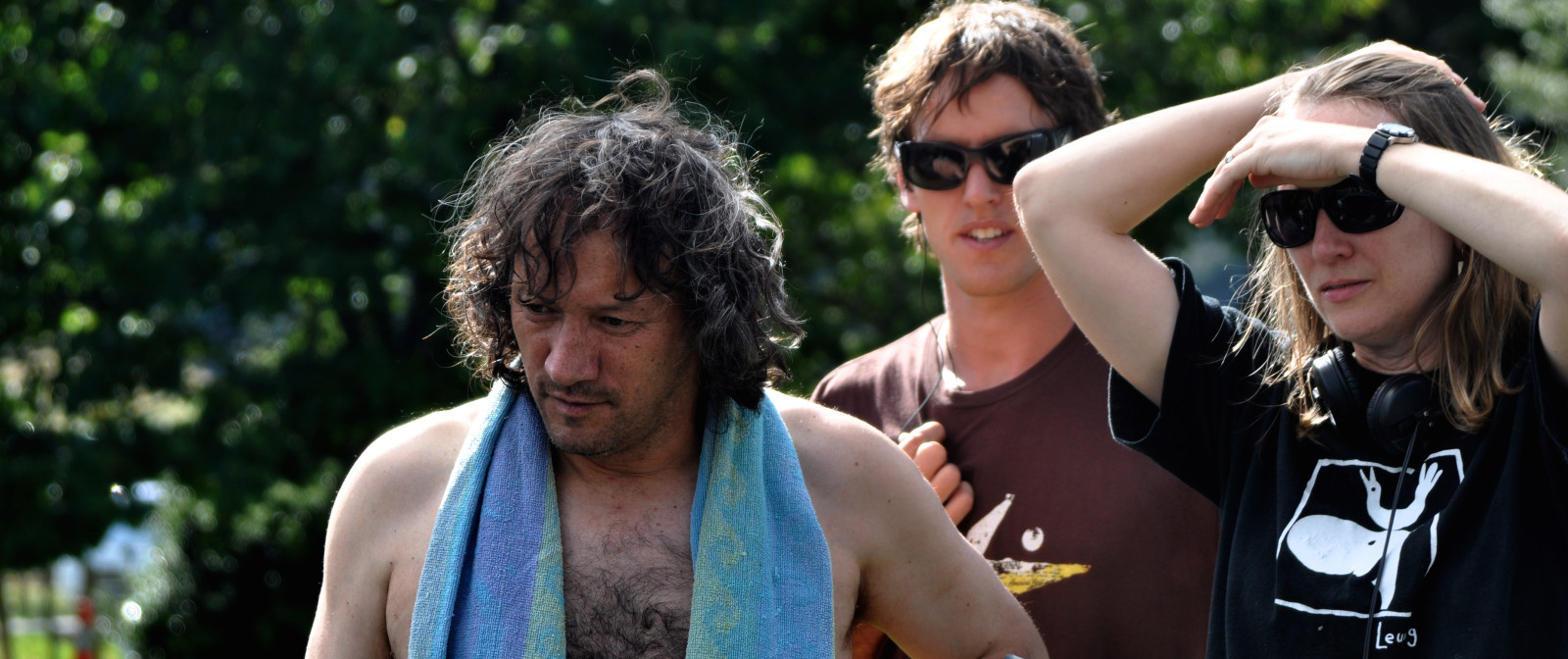 l-r Actor Jim Moriarty, 3rd Camera Simon Oliver and Director Louise Leitch on location for Whakatiki. Photo by Tammy Williams.
Louise has earned a reputation as a talented story-teller, her factual and fictional work garnering acclaim around the world.
Growing up in Australia, Louise attended Canberra University, where she graduated with a Bachelor of Arts in Communication and Media.
Louise began her career writing and directing social issues films for the Australian government. She went on to establish her own company, Picture the Difference, directing films for the likes of The Cancer Council, Qantas, Westpac Bank, Coca-Cola Amatil and The Salvation Army. Her many awards include a Gold and Silver Mobie from the International Television Association and a Silver Serif Award.
From here, Louise turned her hand to television drama, directing some of Australia's most iconic series, such as Home & Away. Her extensive television credits also feature award-winning factual series and prime-time documentaries.
Now living in New Zealand, Louise has been supported by the New Zealand Film Commission to direct three short films including Whakatiki.
Whakatiki premiered in competition at Tribeca Film Festival in 2012 and has screened at more than 20 international festivals. Critics called it "… a beautiful, beguiling and evocative film", "a charming short with a warm heart".
In 2012 Whakatiki won Best Short Film at the First Peoples' Festival Montreal, and Best Actress in a Short Film at Wairoa Film Festival and the New Zealand Film Awards.
Louise is currently developing narrative and documentary features.